ABOUT THIS
OFFICE
The office exterior is Victorian and the interior is a standard modern office layout, divided into a separate executive room and a larger communal office space.

Located on the third floor, it offers natural light and a quiet place to work.
Location - EC1
Business and Finance
Near City Thameslink Station, this location is notable for the ornate Holborn Viaduct bridge itself and being in the City of London, the financial district.
Area Type:

Commercial.

Nearby Amenities:

St. Paul's Cathedral, City Thameslink railway station, Hatton Garden jewellery district, supermarket, cafes.

Suitable for business types:

Legal, Jewellery, Architects, Sales and Marketing, Finance, Customer Services, Consulting.
Property
The average price per square foot for a property in EC1 is around £823 per ft².
On average, property prices in EC1 have grown at 7% per year for the last 5 years.
Tube and train stations:
There are 5 tube stations within easy walking distance from the office.
The nearest London train station is City Thameslink, with St Pauls and Farringdon only an 8 minute walk away.
Farringdon (Zone 1)
Circle
Hammersmith & City
Metropolitan
St Pauls (Zone 1)
Central
Chancerly Lane (Zone 1)
Central
Mansion House (Zone 1)
District
City ThamesLink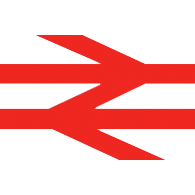 National Rail
PHOTO
GALLERY