ABOUT THIS
OFFICE
Located on the third floor, this office offers a meeting room for your clients with standard virtual office services.

The exterior is Victorian and the interior is a standard modern office, with natural light. The office boasts an impressive entrance/foyer area. The tenants in the building are established large companies.

Please note: Choosing the Thistle Street address as your registered office or business address will mean your company will be under Scottish legal jurisdiction instead of England and Wales.
Virtual Office
Meeting Room
Desk Space
Location - EH2
Modern and Contemporary
Near Queen St. Gardens and The National Portrait Gallery, this office's location is notable for being home to the Scottish Parliament and the seat of the monarchy in Scotland.

The street contains mainly office premises and modern, niche retail outlets, outside which area are the standard retail businesses common to a city centre location.
Area Type:

Commercial.

Nearby Amenities:

Boutique restaurants and retail outlets.

Suitable for business types:

Professions (Law, Accounting), Sales and Marketing, Hospitality, Retail, Services, Design, Consulting.
Property
The average price per square foot for a property in EH2 is around £365 per ft².
On average, property prices in EH2 have grown at 6% per year for the last 5 years.
Tube and train stations:
There is one train station within easy walking distance.
The nearest rail station is Edinurgh Waverley, which is around a 10 minute walk from the office.
Edinburgh Waverley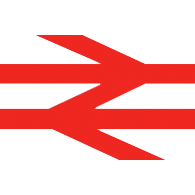 National Rail