Best UK Business Bank Account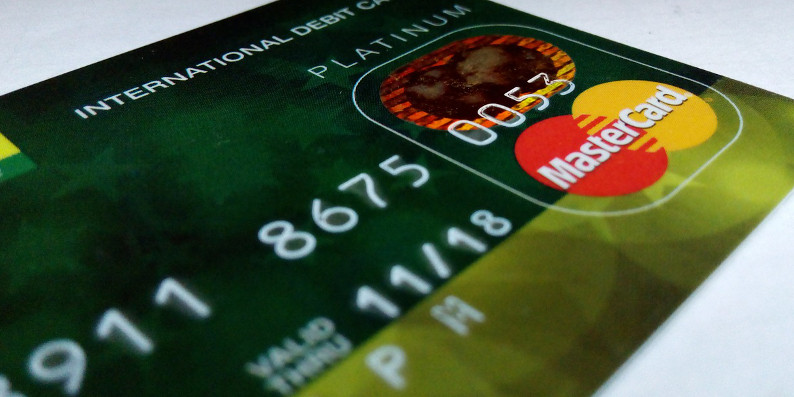 What is a business bank account?  
A business bank account is one you open solely for your business income and expenditure.
'Free' business banking doesn't really exist. However, you can mention words like "entry-level business bank account" and "no-frills business bank account" if you speak to their staff and see if they can offer a low-cost account to you.
Caveat emptor: Banks exist to make money for their shareholders. They are not charities. As a depositor, you become merely a creditor of the bank, except that your deposits can be guaranteed up to a certain amount (currently £85k) by the UK government, if the bank goes bust. This does not apply to the newer, online, 'challenger' banks. If they go bust, you may get nothing.
A limited company, charity or partnership, that is a legal separate entity from you, needs its own bank account. It also makes it easier to separate your personal finances from your company's.

Which UK bank is best?

Here is a quick rundown of the more established UK high-street banks. Here is a list of their online competitors.

There are other smaller high-street banks which are also well-established, but reviewing them is beyond the scope of this article.

Most startups need a means to get money in and out of an account, with online access.

More established companies need to carefully scrutinise the pros and cons of staying with their current provider or moving to a competitor.

Established high-street bank charges can eat into your bottom-line. Conversely, keeping £300k GBP on deposit with a small, challenger bank is not good financial planning.
 
Offers free business banking for 12 months and provides loyalty benefits if you stay with them longer; they get in touch with you two months before your contract ends. There are two price plans, according to the way your business makes and receives payments. No basic transaction fees during this period.
Free expert advice to help you grow your business. Includes access to Barclays Connector, a knowledge-sharing platform. Comes with secure cloud storage.
Santander
New businesses get 12-18 months of free business banking with their start-up business current account, with free, unlimited standard transactions.  
Offers online and mobile banking, SMS and email alerts about your account.  
Metro Bank
Offers a current account specifically for start-ups with a turnover of below £2m.  
The bank claims to be available 7 days a week from 8 AM to 8 PM. Also offers 24/7 UK-based telephone banking. Their account-switching service specialises in moving your existing bank account to them easily.
Europe transactions are free of charge.  Comes with free internet banking. 'Business Online Plus' attracts a monthly fee.
NatWest
Provides personal guidance as well as free business training courses. Their current business account offers up to two years of free business banking.  
Comes with online and telephone services, business guidance, mobile banking apps and free business training courses.
Royal Bank of Scotland
Their start-up package provides 24 months of free business banking services, along with 15% off business insurance for the first year. Their business management team supports new businesses. Online and mobile banking is also available 24/7.
HSBC  
Offers a range of accounts and services. Business specialists can discuss your needs in detail. HSBC also provides business finance.
Free start-up banking for up to 18 months; telephone, mobile and online. Offers guidance in trading overseas.  
Lloyds Bank  
Again, up to 18 months of free business banking, including internet and mobile, with a Monthly PricePlan once this period ends. Provides new businesses with advice on legal and taxation requirements.  
The account includes support from their business management team. No annual fees on credit cards for the first 12 months.
The Co-operative Bank
Has a fee-free overdraft facility. Offers a business charge card, with no monthly fee and a £25 loyalty bonus each year.  
Provides everyday banking services for free, with no charge for paying in up to £2k cash per month (then it's 75p per £100 extra). Interest is paid on the entire credit balance.
Bank of Scotland  
Again, a dedicated business management team offers guidance to new startups.  
Again, offers an 18-month free business banking period. Free 30-day trial of their business toolbox. Online or telephone banking as standard.
 
Conclusion

Most banks now offer similar services. The advent of the internet has slashed costs for startup banks moving into this field. The astute businessman needs to be careful when he starts depositing significant sums about who actually is holding his money and what they are doing with it.

In the past twenty years most UK banks have had economic or regulatory problems. This has been due to recession, bad management or simple greed. The age of the 'solid', prudent UK banker is long gone.

Reading the business pages of national newspapers, scandal sheets, or specialist periodicals can often flag up potential problems with your bank before the BBC features them as a lead news item.
---
50% Off

Directors Address service
If you also buy the Registered Office Address and Business Address services.
Use code: DIR-50
FREE

Company Formation (Was £20)
With every Registered Address service. Submit in as little as 60 seconds!
£25 Off

Dormant Company Accounts
Let our accountancy team file this with Companies House within 24 hours!
Use code: DCA-25