UK Challenger Banks - Overview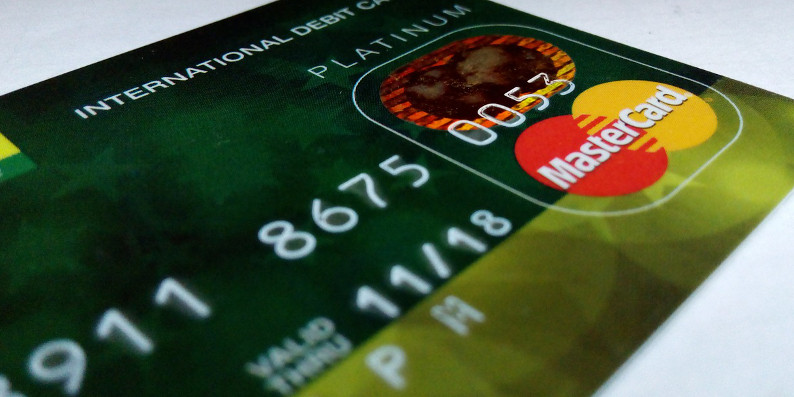 A challenger bank is a bank that is challenging traditional high-street banks. New online banks are perceived as hip, inexpensive, simplified and digital. They tend not to have high-street branches; this helps them save money.

Their main attraction is that they have lower barriers to entry than high street banks and are more digitally oriented, which is pleasing to their younger clientele.

Buyer beware: such companies may not have a banking license or have their customers' deposits guaranteed. You may not be able to visit them in person, unless you live close to a major city. The bank may grow too fast and their management get too greedy.

Banking scandals are not uncommon in the 21st century. You should not leave large sums on deposit in such an entity unless you have done your own due diligence about them. RegisteredAddress.co.uk does not offer an endorsement of any of the banks listed below. The information offered is merely a guide to the basic status of these companies.

The overall sense one has in researching these entities is that they are not established enough to deposit one's life savings with them but they are useful as a means of moving currency digitally.

Here is a quick overview of the most popular challenger banks. Account figures are approximate. 

In no particular order:

1. Starling Bank
Founded by: Anne Boden
Started: 2016
Accounts: 616,000

Notable features: The company received its banking licence from the Prudential Regulation Authority and the Financial Conduct Authority in July 2016. In November 2018, Starling announced a partnership with the Post Office, with whom they have a cash depositing partnership. As of September 2019, Starling cards were not part of the LINK network.

2. Monzo Bank

Founded by: Tom Blomfield, Jonas Huckestein, Jason Bates, Paul Rippon and Gary Dolman.
Started: 2015
Accounts: 2,000,000

Notable features: In April 2017 it received a full banking licence by the Prudential Regulation Authority and the Financial Conduct Authority. From Wikipedia: "The company has expressed its intention to do away with a number of banking traditions such as physical branches and chequebooks which it regards as obsolete. Co-founder Tom Blomfield said the bank "will not be right for everyone", and described the company's target demographic as those who value convenience and technical innovation."

3. N26

Founded by: Valentin Stalf and Maximilian Tayenthal 
Started: 2013
Accounts: 1,700,000

Notable features: In July 2016 it re-branded itself as N26 Bank, having received its own banking license from BaFin. It is headquartered in Berlin, Germany. 

From Wikipedia: "On 11 February 2020, N26 announced that it will cease doing business in the United Kingdom and close all accounts effective 15 April, due to the UK withdrawal from the European Union. The company cited that European financial institutions can no longer operate in the region without applying for a banking license in the UK (rather than being allowed to operate under its EU license), as well as "the timings and framework outlined in the EU Withdrawal Agreement"."

4. Revolut

Founded by: Nikolay Storonsky and Vlad Yatsenko.
Started: 2015
Accounts: 7,000,000

Notable features: From Wikipedia: 
"In December 2018, Revolut secured a specialised bank licence from European Central Bank, facilitated by the Bank of Lithuania. Having secured a specialised bank licence, Revolut is authorised to accept deposits and offer consumer credits. The main difference between a specialised and a full-range bank is that the former is not authorised to provide investment services. At the same time, an Electronic Money Institution licence was issued by the Bank of Lithuania.
In March 2019, an exposé of the company's employment practices and culture was published by Wired. This found evidence of unpaid work, high staff turnover and employees being ordered to work weekends to meet performance indicators. A more recent article suggests that the company has responded to criticism and Revolut now has higher rating than its peers on Glassdoor.
It was also revealed the company's Chief Financial Officer had quit, following allegations of compliance lapses. This was denied by Revolut in a blog post."

5. Monese

Founded by: Norris Koppel
Started: 2015
Accounts: 2,000,000

Notable features: From Wikipedia: "Monese initially provided all of its services free of charge, with the exception of international money transfer – but in 2016 it began charging a fixed fee of £4.95 per month for its current account product. It subsequently launched other plans and, as of November 2019, offers three different pricing plans: "Simple" with limited benefits but no fixed monthly fee, "Classic" for £4.95 per month, and "Premium" with no transaction charges for £14.95 per month."

6. Cashplus

Founded by: Rich Wagner
Started: 2005
Accounts: 1,300,000

Notable features: From Wilipedia: "Cashplus, the product brand of APS, is a provider of prepaid MasterCards and current account for consumers, small businesses and local government authorities in the UK. Introduced in September 2005, Cashplus was the first prepaid credit card to be launched in the UK. As of 2008, it was Europe's leading MasterCard-based prepaid service."

Conclusion

Even reviewing the bare known facts about challenger banks is enough for the wary depositor to form an opinion. Such banks are very useful if the client is having trouble getting access to an established high-street bank account. However, they must be viewed in the same way as an investor looks at buying the stock of a new digital startup: risky.

It is tedious to have to negotiate with a 'small footprint' company if something goes badly wrong with their service. The thing that lets them move fast and offer low-cost services (low overheads) also means that getting a human being on the telephone when the app goes down will likely be difficult.

Based in the UK? Why not apply for a free Barclays business bank account? Get 12 months of free business banking. Learn more. 
---
50% Off

Directors Address service
If you also buy the Registered Office Address and Business Address services.
Use code: DIR-50
FREE

Company Formation (Was £20)
With every Registered Address service. Submit in as little as 60 seconds!
£25 Off

Dormant Company Accounts
Let our accountancy team file this with Companies House within 24 hours!
Use code: DCA-25