New Address: Birmingham - England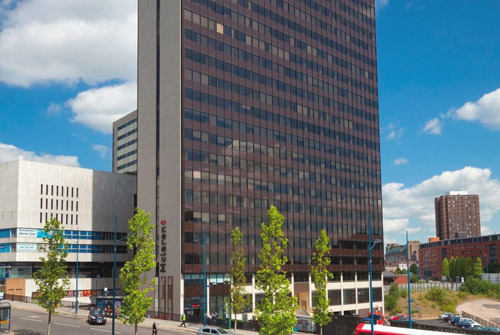 Our latest office in Priory, Queensway, Birmingham is a 69-metre, 21-storey tall glass-fronted office building, designed by Philip Bonham Associates and built in 1972. It originally housed part of the staff training department of Midland Bank, now HSBC. 

Birmingham is the second-largest city in the United Kingdom, approximately 100 miles from London, and is considered to be the financial, social, cultural and commercial centre of the UK Midlands.  The city is an important transport, retail, events and conference hub. The author J. R. R. Tolkien was raised in the Kings Heath area.

During the 1960s, its lively music scene produced groups such as The Spencer Davis Group, The Moody Blues and the Electric Light Orchestra and later, metal bands such as Black Sabbath, Judas Priest and members of Led Zeppelin.

Major companies present include Jaguar Land Rover in Castle Bromwich and Cadbury in Bournville. Larger companies support local precision-based small manufacturers and craft industries. 40% of the jewellery made in Britain is still produced by the 300 independent firms in the city's Jewellery Quarter, which trade was first recorded in Birmingham in 1308.

With over sixteen thousand start-ups registered during 2013 Birmingham has the highest level of entrepreneurial activity outside London.

Read more ...
---