New Address: Mayfair, London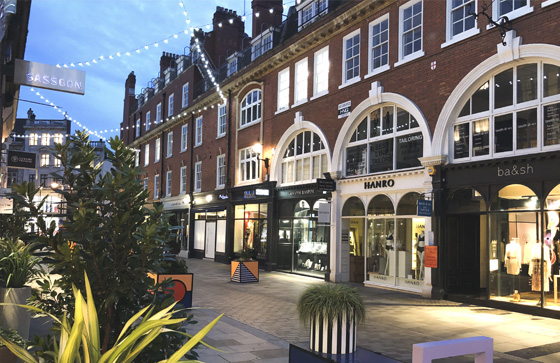 RegisteredAddress.co.uk is pleased to announce a new upmarket virtual office address:
South Molton Street, Mayfair, London, W1K.

This office offers a mailing address in the premier luxury retail district of central London. 

The office interior is a standard office layout. Located on the second floor. At ground level there is a boutique.
 
Mayfair is an historically significant area. From Wikipedia:

"Mayfair is an affluent area in the West End of London towards the eastern edge of Hyde Park, in the City of Westminster, between Oxford Street, Regent Street, Piccadilly and Park Lane. It is one of the most expensive districts in London and the world.
... The Grosvenor family (who became Dukes of Westminster) acquired the land through marriage and began to develop it ... The work included Hanover Square, Berkeley Square and Grosvenor Square, which were surrounded by high-quality houses, and St George's Hanover Square Church.
... Mayfair retains a substantial quantity of high-end residential property, upmarket shops and restaurants, and luxury hotels along Piccadilly and Park Lane. Its prestigious status has been commemorated by being the most expensive property square on the London Monopoly board."

This office establishes the client as having a prestigious presence in a very expensive area of central London. The area has name-recognition for both UK and foreign residents, so it will add cachet to your new or existing business if you use it as your registered address, director's address or business address.

Area type: Commercial.
Nearby amenities: Bond St. tube station, high-end boutiques, luxury hotels, restaurants.
Suitable for business types: Luxury Retail, Property, Travel and Tourism, Corporate, Professional, Technical.

Register today
---
50% Off

Directors Address service
If you also buy the Registered Office Address and Business Address services.
Use code: DIR-50
FREE

Company Formation (Was £20)
With every Registered Address service. Submit in as little as 60 seconds!
£25 Off

Dormant Company Accounts
Let our accountancy team file this with Companies House within 24 hours!
Use code: DCA-25